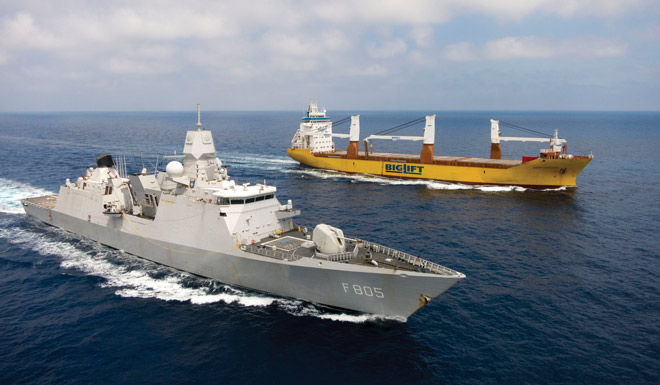 Royal Netherlands Navy
Two years ago, I served as the officer in charge of Naval Cooperation and Guidance for Shipping (NCAGS) in the Spanish Maritime Action Force Headquarters in Cartagena, Spain. My only previous contact with NCAGS came many years before when NCAGS was still known as Naval Control of Shipping, but my recent experience has shown me the importance of the word "cooperation" in this NATO acronym and the power of asking the maritime industry to participate in exercises at sea.
During what is now an annual two-week Spanish Navy exercise as many as 500 commercial ships willingly participate. The exercise, called MARSEC, takes place in a very congested area along the Spanish Mediterranean coast, the Canary Islands, and the Strait of Gibraltar. This sea area includes one of the world's busiest and most important choke points—an area where various potential threats demand close cooperation among navies and merchant shipping. It is this story of cooperation that I want to share.