Find Proceedings Today in the list of articles on the Proceedings Main Page or find a list of this week's contributions here.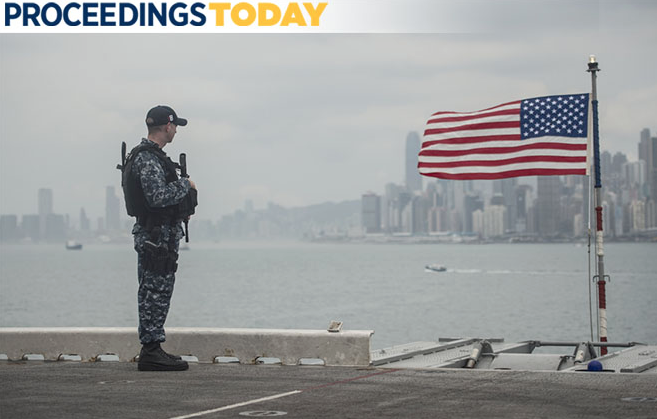 No More Port Visits in Hong Kong?                      By Captain William Bray, U.S. Navy
---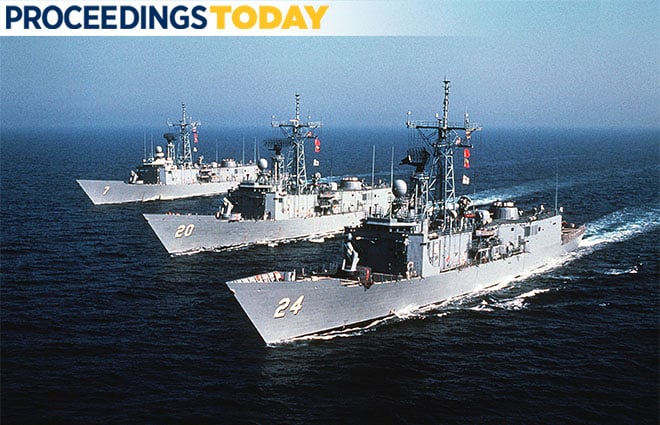 Innovate to Return Perry Frigates Faster & Better 
By Captain Tony Butera and Captain Dale Rielage, U.S. Navy                         
Loss of Confidence: What I Learned                  By Captain John Cordle, U.S. Navy (Retired) 
Leaders Need To Tap Into Self-Motivation By Vice Admiral Al Konetzni Jr., U.S. Navy (Retired)
Close the Hole in the Navy's "Wholeness" Argument                        By Jerry Hendrix
---
EDITOR'S NOTE: Proceedings receives more quality content than it can publish in the monthly print edition of the magazine. Proceedings Today is an exclusive online outlet for additional content that receives the same vetting and editing as all Proceedings contributions do. Proceedings Today normally publishes Tuesday, Wednesday, and Thursday of each week.