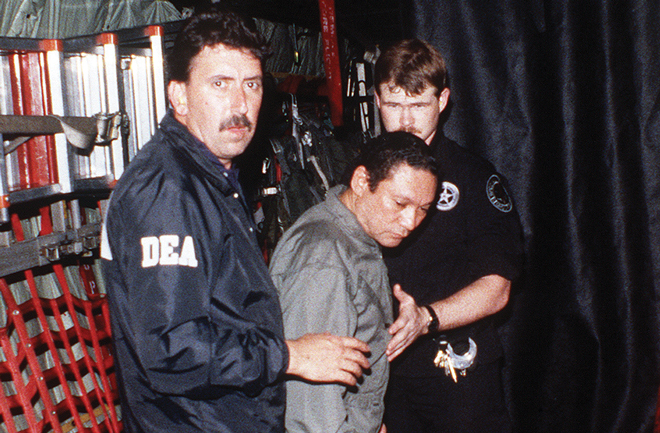 Considered at their extremes, everyday criminal acts and war's most brutal measures seem to have little or no connection. But the link between crime and war is real, with each having the potential not just to overlap with, but also to catalyze the other. The prominence of international terrorism makes this crime-war connection both stronger and more complex. Recent reporting has revealed how criminal enterprises and terrorist groups find common cause and use common tactics to undermine some sovereign states, even as they work closely with others.
For the U.S. Sea Services, whose roles range from maritime law enforcement (the Coast Guard) to ground combat operations (toward which the Marines are primarily oriented) to maintaining a nuclear strike capability (possessed by the Navy), the crime-war continuum is instructive. The maritime domain is uniquely characterized by both hotly contested and lightly governed areas where situations and actors can blur the crime-war distinction. Issues such as piracy, high-seas smuggling of contraband and people, and maritime border disputes can challenge traditional thinking on the roles and use of military forces. Careful study of the crime-war continuum can provide the Navy, Marine Corps, and Coast Guard with critical insights into how to work together to accomplish their missions.
Align to the Crime-War Continuum
Such insights should lead the Sea Services to pursue changes to policies, strategies, and tactics for dealing with various threats. Areas of overlap should be assessed for redundant efforts, complementary capabilities, and joint command structures; areas of sole responsibility should be emphasized at the cabinet level and in congressional forums as unique value propositions with single points of failure; areas where certain services are statutorily limited should be examined to ensure laws are appropriate and designed for maximum efficacy; and areas where services are limited functionally should be studied for potential growth or capability additions based on sister service gaps or needs.
To begin the process, the Sea Services should:
Assess alterations to laws and regulations. Roles and authorities should be clearly established in U.S. laws and political processes. A careful review of these should lead the Sea Services to jointly recommend and collectively pursue needed changes. This could include, for instance, codification of supporting/supported roles among the services in circumstances other than full-scale armed hostilities.
Coordinate efforts to improve U.S. participation in international forums. All three Sea Services engage with international partners on issues affecting security in the maritime domain. By coordinating advocacy and efforts on issues of international law (e.g., collectively making the case for U.S. ratification of the U.N. Convention on the Law of the Sea) and partner engagement, they can reduce overlap and enhance impact. In addition, the Navy, Marine Corps, and Coast Guard should ensure maximized coordination in their participation in standing international forums.
Conduct a joint review of capabilities and mission sets along the crime-war continuum. This could be highly beneficial in terms of finding efficiencies and exploiting potential force combinations across services. Areas of duplicated effort could be eliminated, just as gaps in capabilities could be identified. Where services overlap in terms of mission sets but differ in the capabilities they bring to those missions, innovative joint command structures could be proposed. Moreover, the Sea Services could begin to develop contingency plans and response procedures for various events along the crime-war continuum.
Understand and Act
Viewing crime and war as the opposite ends of a security continuum can inform a wholly new understanding of national security threats—from transnational crime to terrorism to state-on-state armed conflict—and how to confront them in an integrated manner. Specific steps can and should be taken to prepare the Sea Services to tackle complex international challenges that fall in between "traditional" mission sets. Those steps should be taken now, before a crisis forces the naval services' hand.
Commander Duffy is the commanding officer of Coast Guard Maritime Safety and Security Team Miami.