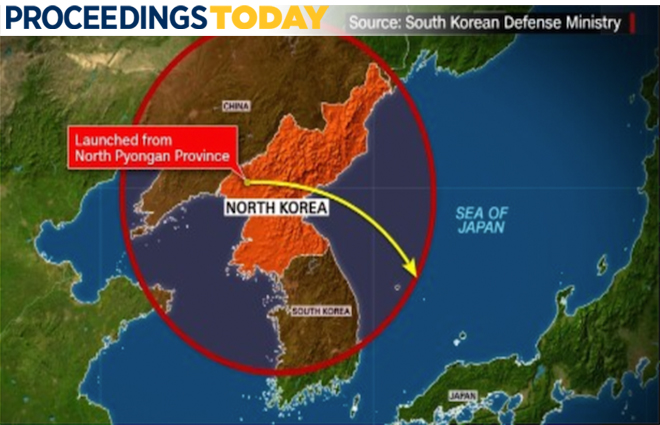 North Korea has a history of saving provocative acts for the Fourth of July weekend. This time, the fireworks are more concerning than ever. Kim Jong Un apparently has tested successfully an intercontinental ballistic missile (ICBM). So what should the United States do the morning after?
North Korean engineers have worked a long time to master all the things an ICBM must do, and they clearly were eager to conduct a full-up test. Until recently, they had been using one-off launches to incrementally test individual technical aspects of the capability, refraining from testing the "full Monty." Now, after dropping many hints that a full-up test was imminent, they finally pulled it off.
Is it time to panic? Decidedly not. The United States should not allow political pressure to "do something" to induce a foolhardy response that either yields to North Korean demands (and those of their patrons, Russia and China) or, worse, leads to out-of control escalation on the peninsula.