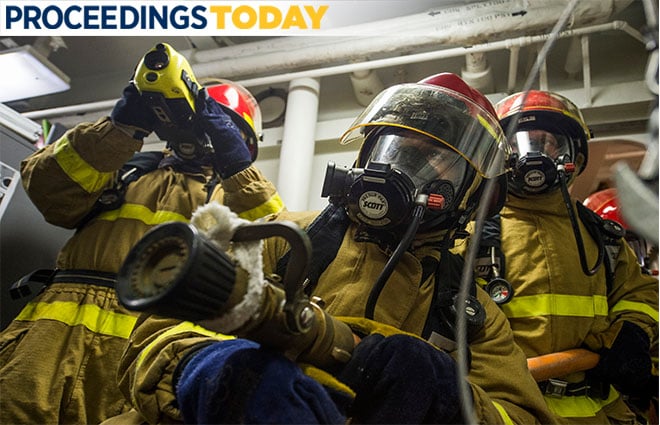 The members of the USS Fitzgerald (DDG-62) performed their damage control (DC) actions with skill and determination. Their efforts are to be saluted. Navy leaders should feel good about the state of damage control training in the surface fleet. Yet this also is a good time to ask some hard questions.
Most recent events illustrate damage control efforts in the face of collisions and groundings. While serious, these events are very different from damage caused by enemy action. The last case of actual battle damage in the U.S. Navy was the bombing of the USS Cole (DDG-67) in Yemen in 2000. The vast majority of sailors who kept that ship afloat no longer serve on active duty, replaced by a newer generation.
Question One: Is the training the Navy provides to current crews preparing them for more than a collision, a grounding, or a main space fire (not to belittle those casualties in any way)?