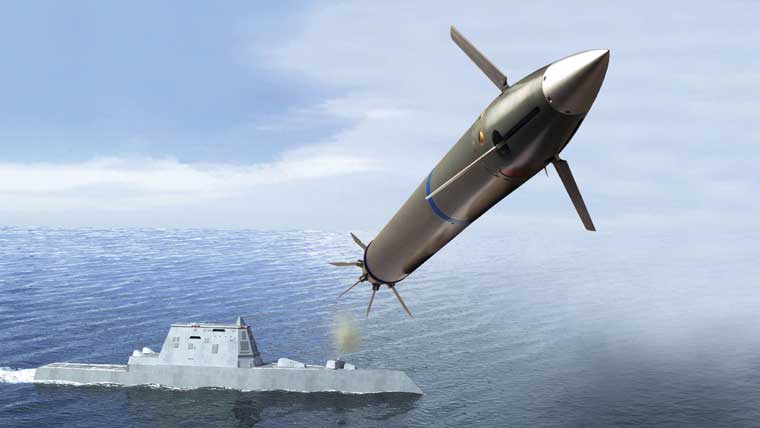 In November 2016, the Navy cancelled development of the Long- Range Land-Attack Projectile (LRLAP) intended for the 155-mm guns on board the new Zumwalt (DDG-1000)-class land-attack destroyer.
Instead these ships will fire a modified version of the Army's Excalibur guided shell. Because Excalibur is associated with a much smaller propelling charge, range will be considerably less. The cancellation was explained by cost escalation, as so few LRLAP shells were needed for the three-ship Zumwalt-class (originally planned as 30 ships).
The LRLAP cancellation occasions a look back to the relative values of guided shells and missiles on board ships. Excalibur is one of several alternative precision munitions. The LRLAP rounds reportedly cost $800,000 to $1 million each. Excalibur rounds are $70,000 each.