WEST 2017 Will Be a Winner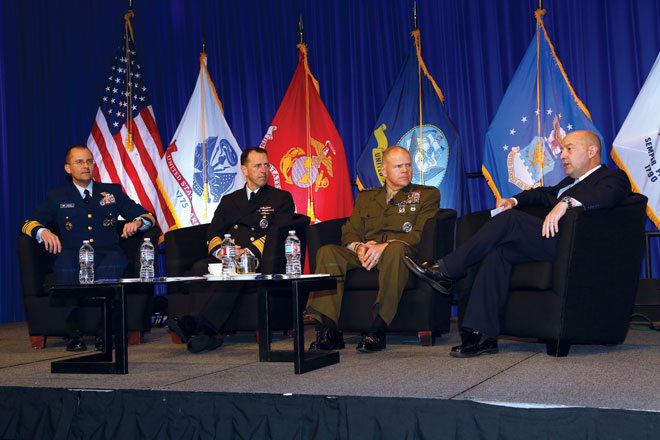 For the 27th consecutive year, the Naval Institute and AFCEA International will sponsor the largest naval conference and exposition of its kind in the Pacific Basin. On 21–23 February at the San Diego Convention Center, WEST 2017 will deliver outstanding content from active-duty military professionals, senior governmental officials, and well-placed representatives of the defense industry. Specifics about the formal program and details on related events are posted at www.westconference.org. Also please see the ad in this issue on page 5.
In addition to the formal program, technical briefings and discussion will be presented in engagement theaters on the exhibition floor. We encourage attendees to see and learn about the latest naval systems and new technologies.
More than 6,000 individuals will attend all or some portions of the activities scheduled for the three days. The conference and access to the exhibit hall are free for members of the military and employees of the U.S. government.
I hope to see many of you there!