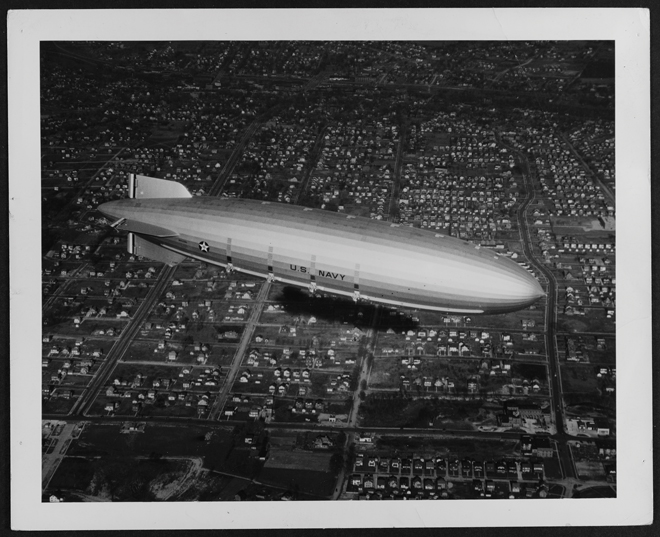 "She finally, just sort of like an old dog, lay down. Away she went and disappeared."
Rear Admiral Harold "Min" Miller, U.S. Navy, on the crash of the Macon
An aerial starboard side view of the rigid airship USS Macon (ZRS-5) in flight over Akron, Ohio, on 21 April 1933. Her loss less than two years later in a storm off the California coast ended the Navy's quest to use airships as long-range scouts for the fleet.
Note: This and other photographs and artwork are available as prints through the Naval Institute Photo Archive. You may place orders or leave messages 24 hours a day at 1-800-233-8764, contact [email protected], or visit our website, www.usni.org.