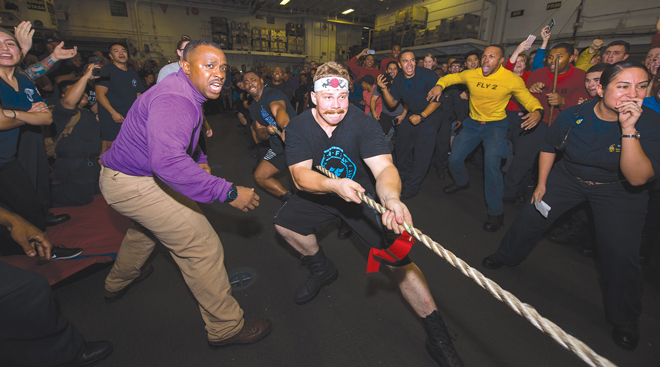 Imagine a Navy that celebrated important events of our service and our nation instead of one that celebrates monthly based on race, gender, sexual preference, religion, national origin, or ethnicity.
Department of the Navy (DoN) policies are designed to promote "an environment in which all personnel can perform to their maximum ability, unimpeded by institutional or individual biases based on race, color, ethnicity, national origin, sex or religious stereotypes," according to OPNAVINST 5354.1. However, the segregation of celebrations—which are intended to build unit cohesion—creates division.
The Navy celebrates the history and culture of African Americans, for example, every year for the month of February. Is celebrating black history a good thing? Yes. Sailors are given the opportunity to learn more about black culture and possibly better understand what major obstacles African Americans have had to overcome in their quest for equal rights. Is celebrating black history month a bad thing? Yes. Sailors spend a month segregating one group of people at the exclusion of all other races.