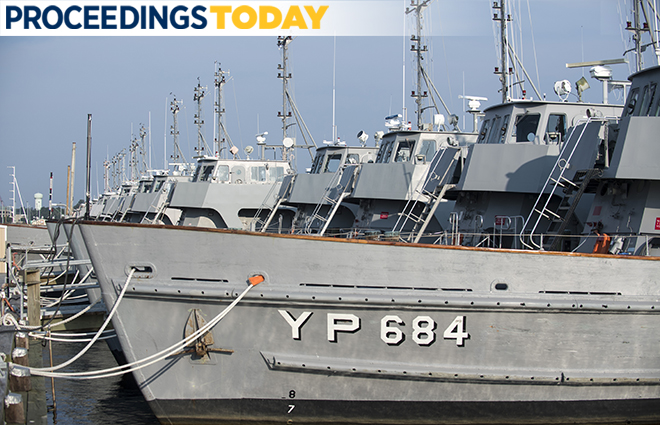 The surface warfare community, has—in the past few generations of ship drivers, maintainers, and warfighters—seen a great deal of money-saving corrections or efficiencies sold as trade-offs to get more time at sea for the Navy's ships. Unfortunately, particularly for surface warfare officers (SWOs), unintended consequences come at the expense of our seagoing culture.
On 20 September, the SWO Boss, Vice Admiral Thomas Rowden, Commander, Naval Surface Forces/Commander, Naval Surface Force, U.S. Pacific Fleet, released his Warfighting Serial #13, "Confidence and Competence," with a list of first-aid measures for our community after the recent collisions involving the USS Fitzgerald (DDG-62) and USS John S. McCain (DDG-56). "Confidence and Competence" points at many of the symptoms but does not address the cultural issue.
In November, Admiral Phil Davidson, Commander, U.S. Fleet Forces, released his "Comprehensive Review of Recent Surface Force Incidents." This review provides insights, directions, and recommendations on how to fix the core of the problem.