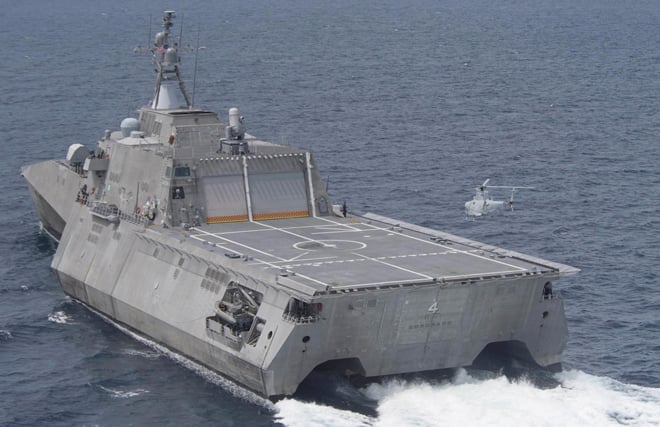 The Naval Air Systems Command (NAVAIR) and Northrop Grumman's Tactical Autonomous Systems business unit are preparing for a second phase of dynamic interface testing for the MQ-8C Fire Scout vertical takeoff unmanned aerial vehicle (VTUAV), to be conducted on board the littoral combat ship USS Little Rock (LCS-9) early next year. The "Charlie" is on track to complete initial operational test and evaluation in late 2018.
The Fire Scout is planned for fielding on LCSs and potentially other surface ships to provide intelligence, surveillance, reconnaissance (ISR), and targeting, augmenting the capabilities of the MH-60 helicopter. An initial phase of dynamic interface testing was completed in April on board the USS Montgomery (LCS-8).
Leslie Smith, vice president for tactical autonomous systems at Northrop Grumman, says the testing is designed specifically for the LCS, to operate with the vehicle's wind envelope and provide accurate performance specifications.