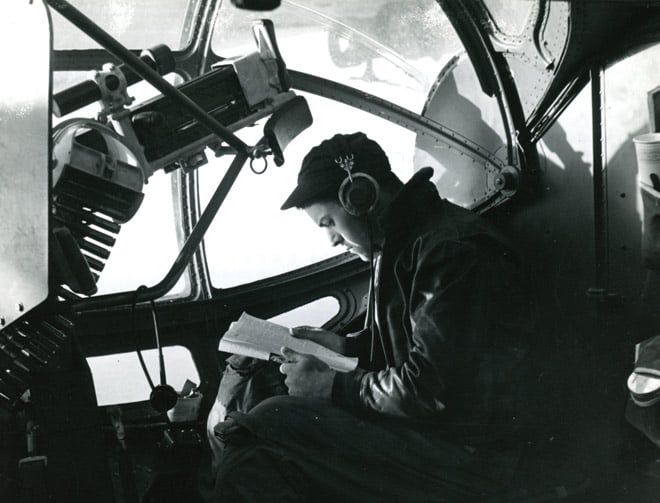 "Reading furnishes the mind only with materials of knowledge; it is thinking that makes what we read ours"
From Our ArchivesWaiting for an Aleutian gale to blow itself out, a Navy gunner reads in the blister turret of a Catalina patrol bomber in November 1943.
Note: This and other photographs and artwork are available as prints through the Naval Institute Photo Archive. You may place orders or leave messages 24 hours a day at 1-800-233-8764, contact [email protected], or visit our website, www.usni.org.