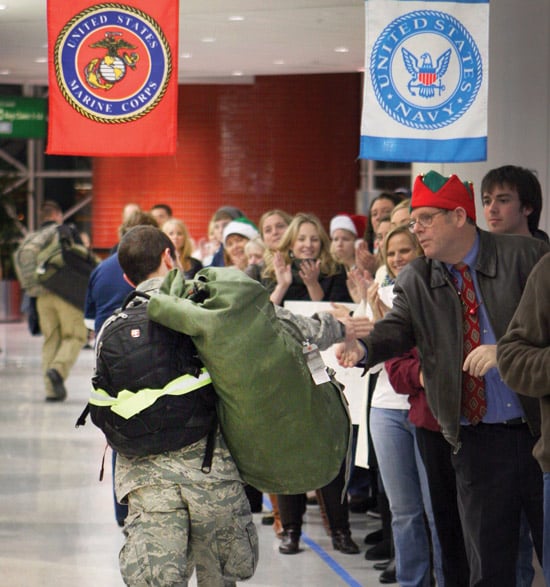 DOD (Michael J. Carden)
The late sociologist Charles Moskos called it "patriotism-lite." Andrew Bacevich, respected professor of international relations and history, called it "cheap grace." Still others have called it "insincere," "hollow," and "a mantra of atonement." Many veterans and military commentators complain about the custom of civilians thanking active-duty military professionals for their service. Why such a reaction?
The stated reasons vary. They include: The phrase lets civilians off the hook for deeper involvement; it allows them to avoid thinking about conflicts despite harboring deep reservations; it keeps them disconnected from a key national institution; and it reflects ignorance and an unrealistic mythology.