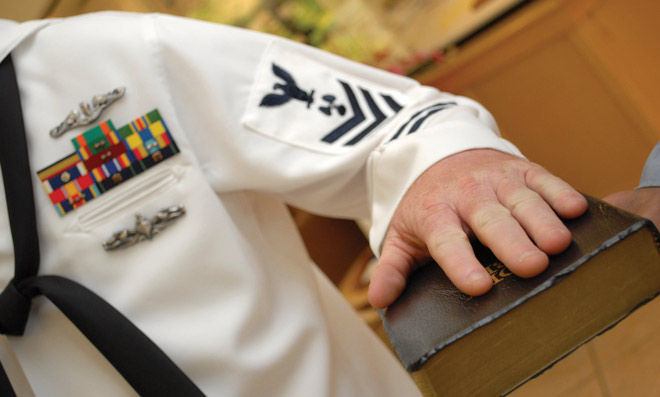 U.S. AIR FORCE (MIKE MEARES)
The U.S. Sea Services have a strong tradition of character-based leadership founded on a world view rooted in Judeo-Christian values. Departing from or denying this foundation makes it much more difficult to develop good leaders. Moral character development of all sailors—from admirals and commanding officers down to new enlistees—must be a top priority of professional and personal development.
Jesus Christ was a great leader because he had a clear vision, he led by example, and he epitomized servant leadership. Leaders in the Sea Services can gain the ultimate trust and the full willingness of others to follow them by modeling their leadership philosophy and principles after Jesus Christ. These principles can be summed up in a few words: "Do unto others as you would have them do unto you." If leaders follow the Golden Rule, followers will trust, admire, and respect them.