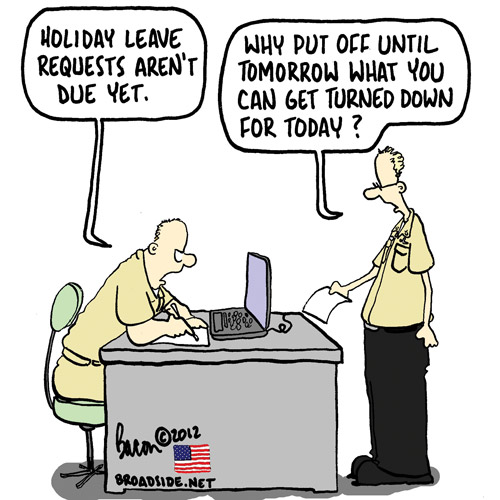 End "Use it or Lose it" Leave
The current Navy modus operandi that forces Sailors to "use or lose" their leave needs to change. The Navy preaches "take all your leave," but the actual opportunities to do so—because of planning, expenses, timing, or desire—can fall short of that goal. There are many reasons for which some Sailors desire to take less leave than others. They may have remained in the same geographic location and need less time to recuperate between duty stations. If members live close to friends and relatives, they may spend their free time with them regularly, needing to take fewer leave days. Other members do not desire extra time away from work and can handle just weekends off.
In my case, when the end of the fiscal year came and I had nearly 50 days accrued, I was left with only two options for my unused leave: sell it or lose it. Sailors, however, can only sell back 60 days in a career, and it must be done at reenlistment, retirement, or separation, which can make that a difficult choice.