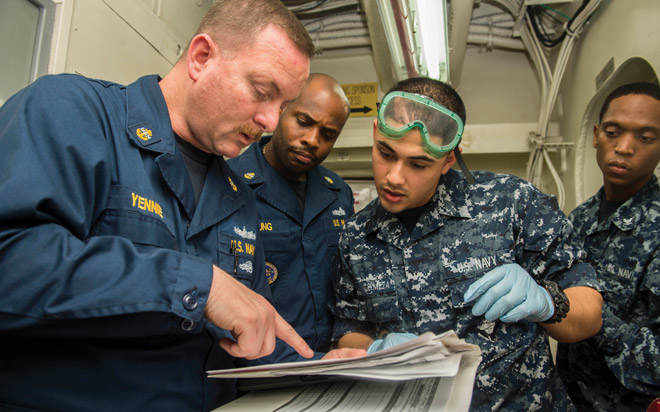 U.S. Navy (Laura Hoover)
Management seems to have become a dirty word, and over the past several decades the concept has been viewed with a certain amount of contempt. While there is no doubt that solid leadership significantly impacts organizational effectiveness, it seems the Navy has forgotten that management competence also impacts warfighting readiness.
Volumes have been published on leadership, and Department of Defense senior leaders are consistently reinforcing the development of competent leaders. But perhaps our efforts to reinvigorate strong, decisive leaders have allowed our management competence to erode. Our military and civilian workforces perform management functions daily, but they do not or cannot realize the broader context of how management functions and processes work together to meet objectives. As a result, our overall management competence is greatly diminished.