The question was: "What is your favorite Navy rating symbol?" In light of the CNO's directive of 16 September, "effective immediately, enlisted Sailors will be addressed by rank vice by rating" and the fact that most past and current Sailors will likely feel nostalgic about their rate and their rating symbol, following are the results of the U.S. Naval Institute's latest Waggl survey.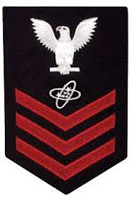 #5 Electronics Technicians help design, develop, test, manufacture, install, and repair electrical equipment such as communication equipment, medical monitoring devices, navigational equipment, and computers. They may be employed in product evaluation and testing, using measuring and diagnostic devices to adjust, test, and repair equipment.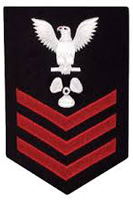 #4 Machinist's Mates operate, maintain, and repair (organizational and intermediate-level) ship propulsion machinery, auxiliary equipment, and outside machinery.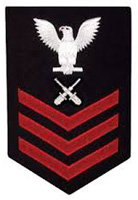 #3 Gunner's Mates are responsible for the operation and maintenance of guided-missile launching systems, gun mounts, and other ordnance equipment, as well as small arms and magazines.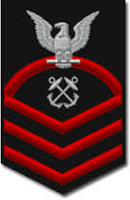 #2 Boatswain's Mates: The rating dates from the American Revolution and was one of the oldest U.S. Navy rates in continuous existence from 1775 to 2016.
#1 Hospital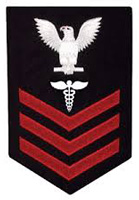 Corpsmen perform duties as assistants in the prevention and treatment of disease and injury and assist healthcare professionals in providing medical care to Naval personnel and their families.