From the July 1968 issue: photography by Photographer's Mates First Class Jean Cote and Donald Grantham, U.S. Navy.
The completion of Navy Attack Squadron 25's third Vietnam tour in April marked more than the end of a combat cruise; it also drew the curtain on major U.S. Navy A-1 Skyraider operations. Following VA-25's return to the United States and its subsequent transition into newer attack aircraft, only a few AE-1F Skyraiders will be retained in the Navy inventory. 
These recent photographs of VA-25 air operations from the USS Coral Sea (CVA-43) off Vietnam therefore document the end of an era that began over 23 years and 3,000 Skyraiders ago, when the first Douglas AD prototype took to the air in March 1945.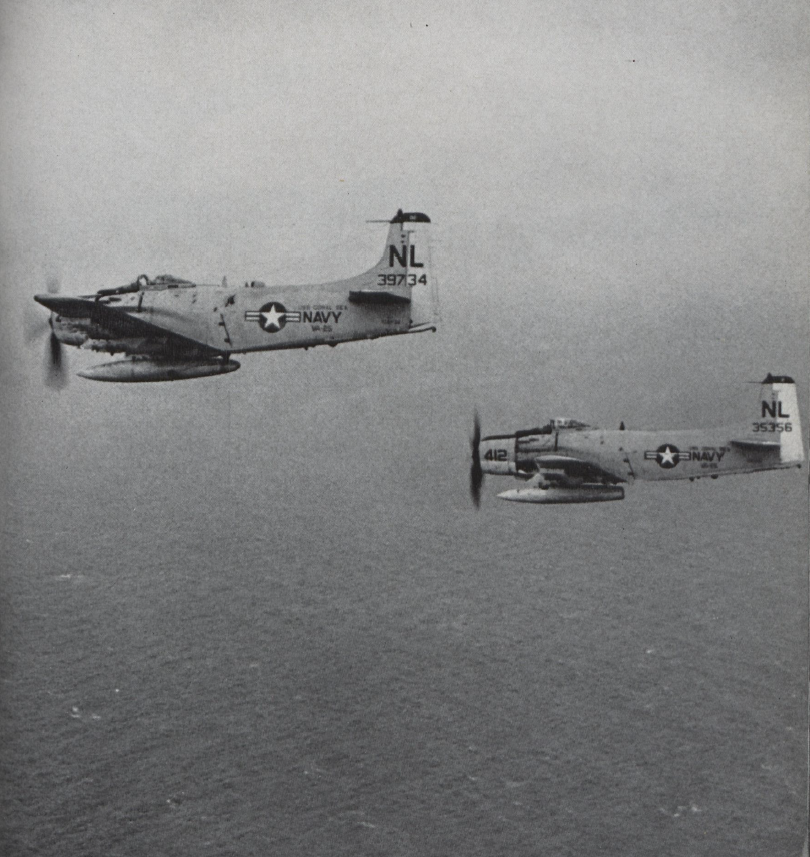 Even as the Navy's A-1 operations off Vietnam were ending, the Fleet's newest light attack aircraft, the Ling-Temco-Vought A-7 Corsair II was entering the same conflict.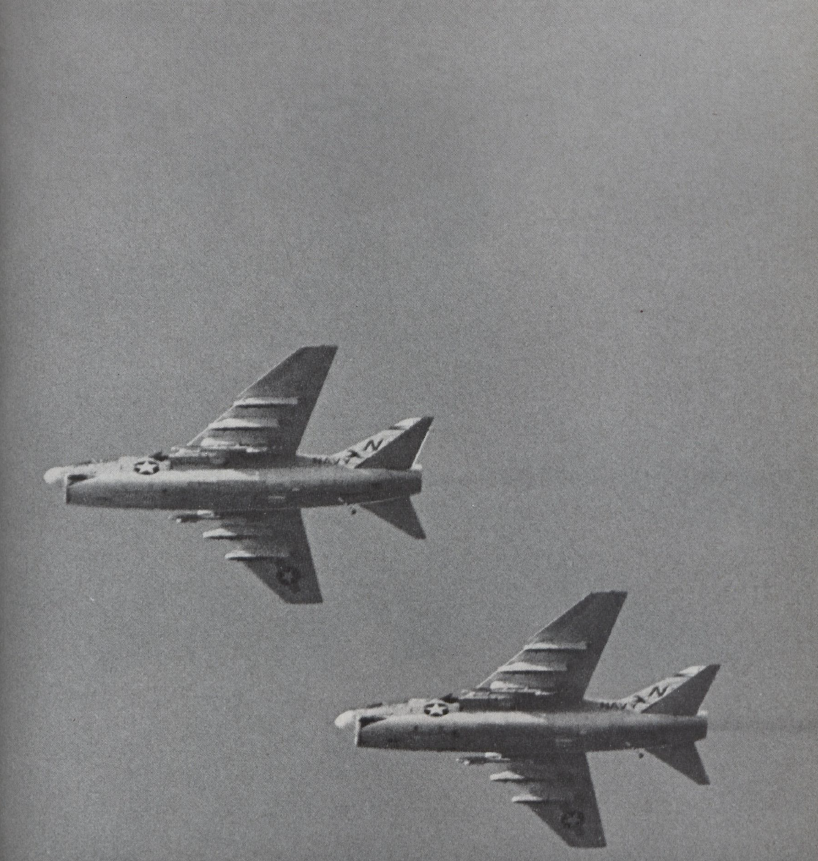 Navy Attack Squadron 147 received A-7As last year and deployed to the WEstern Pacific in the USS Ranger (CVA-61) in November 1967. Its aircraft, seen off Vietnam in these photographs, are single-seat, single-engine, subsonic jets designed specifically for attack and close support missions.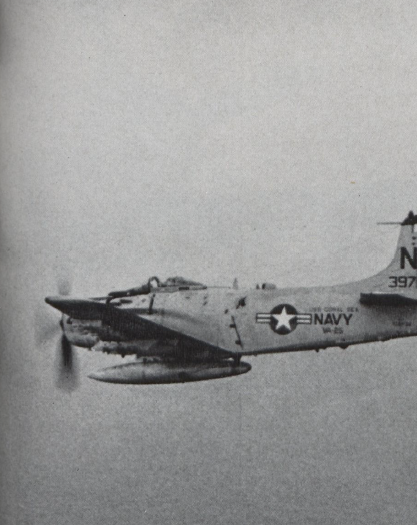 Having very low maintenance requirements and a high degree of survivability, they can carry more than twice the payload - or the same payload twice as far - as any other current light attack jet. In addition to the Navy's two A-7 replacement squadrons, at least 11 A-7 Fleet squadrons have been commissioned to date.