The Challenge
Bring new thinking about how the U.S. Marine Corps will tackle the security challenges of the coming decades. No issue is too big or too narrow -- as long as it aims to make the Marine Corps stronger or more capable. Stand-in forces; great power competition; EABO; and Force Design 2030 are just a few of the important ongoing topics. Dare to write about the toughest issues.
Submission Guidelines
Open to all contributors -- active-duty military, reservists, veterans, and civilians.
Essays must be no more than 2,500 words, excluding end notes and sources. Include word count on title page of the essay.
Essays are judged in the blind. Do not include the author(s) name on the title page or in the body of the essay.
Submit essay as a Word document at www.usni.org/mcessay.
Essay must be original and not previously published (online or in print) or being considered for publication elsewhere. 
First Prize: $5,000
Second Prize: $2,500
Third Prize: $1,500
Selection Process
The Proceedings staff members will evaluate every essay and screen the top essays to a special Essay Selection Committee of at least six members who will include two members of the Naval Institute's Editorial Board and four subject experts.
Announcement of the Winners
The winners will be published in the November issue of Proceedings.
Selected Submissions
Major Dustin Nicholson, U.S. Marine Corps
Lieutenant (junior grade) Jeong Soo Kim, U.S. Navy
Lieutenant Julie Roland, U.S. Navy
Sponsored by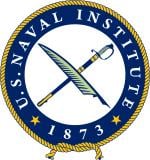 U.S. Naval Institute
Previous Winners
Lieutenant (Junior Grade) Jeong Soo Kim, U.S. Navy
Major Brian Kerg, U.S. Marine Corps
First Lieutenant Karl Flynn, U.S. Marine Corps
Captain Will McGee, U.S. Marine Corps
Captain Walker D. Mills, U.S. Marine Corps and Erik Limpaecher
Sergeant Abraham Cheng, U.S. Marine Corps
Major Brian Kerg, U.S. Marine Corps
Captain Austin Dahmer, U.S. Marine Corps Reserve