Like the commanding officer of a ship or squadron, Scott deserves the end-of-tour award for "Top Gun's" success. He was personally responsible for melding the producers' vision, the actors' talent, and the technicians' skills into celluloid and he did it with enthusiasm. As a 27-year old lieutenant and instructor at the real Top Gun, I remember seeing Scott in action around Miramar, where his compact physical size seemed incapable of containing all of the man's energy. The excess energy usually came out as four-letter words, conveying not a mean spirit, but a passion for excellence.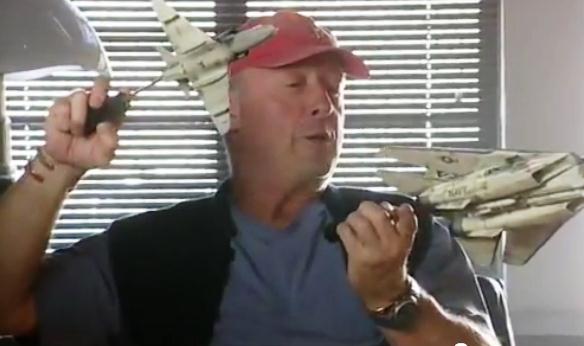 John Semcken, former F-14 pilot and the Navy's liaison for the movie, recalls that Scott was detail oriented and incredibly energetic. "I worked with him every day for eight months," Semcken said. "It was a fantastic experience, I loved it."
The result was not a documentary by any stretch.
Iceman's teeth-clenching, Maverick's motorcycle ride along the runway and the memorable F-14 tower fly-by were exaggerations of the characters and events of the reality of the Navy experience. But, man, did those tall tales capture an audience, male and female, old and young. The audience was also treated to the unbridled enthusiasm of flight deck crewmen launching jet fighters and the deep bond among comrades-in-arms. These are things military people do experience and now millions more have seen at least a glimpse of them.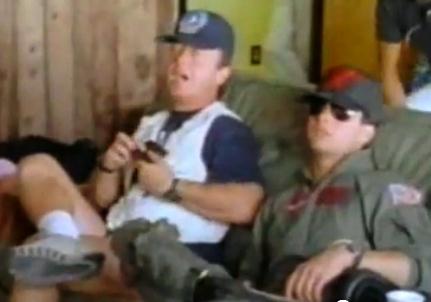 Former F-14 pilot Lloyd Abel, the pilot for that tower fly-by and the film's F-14 aerial coordinator, admired Scott's commitment to accuracy. The director would start with an incredible idea, and then work with his Navy advisors and crew to get it on film. Abel summed it up, "Tony Scott learned to respect the aviators and the aircraft."
Scott went on to make more than a dozen exciting motion pictures that thrilled and captivated audiences. But in the end, we cannot know the demons Scott faced. As Abel said, "I wish we could have been there for him."
You are cleared for takeoff, Tony Scott. Have a good flight.

Dave Baranek was a former F-14 radar intercept officer and Top Gun instructor whose recent book "Top Gun Days" chronicles his adventures in his first squadrons, and includes insights into the making of "Top Gun."